Date(s) :
June 22, 2020 11:00 am
The WG City Branding and International Economic Relations is organising a city dialogue on the impact of COVID-19 on tourism.

About this Event

This city dialogue will give a first insight to that cities should expect for this summer and how to avoid the worse case scenarios. Experts on tourism will inform participants on the impact of COVID-19 on tourism and cities will be able to intervene to raise their concerns.

Agenda:

11:00-11:30 – Registration and checking of audio settings

11:30-11:45 – Introduction by EUROCITIES: presentation of actions taken by European Institutions (Tourism and Transport Package by the EC)

11:45-12:00 – Presentation on the impact of COVID-19 on tourism, by Paolo Veneri, Head of the Regional Analysis and Statistics Unit in the Centre for Entrepreneurship, OECD (tbc)

12:00-13:15 – Interventions by cities: refocus of tourism in context of COVID-19, mapping and linking in the segment destinations (creativity, digitalisation, healthy), sustainable tourism (Genoa, URBACT project, tbc)

13:15-13:30 – Concluding remarks
Date(s) :
June 18, 2020 12:00 pm
By :
TTI - Travel Technology Initiative
For :
Travel Industry Companies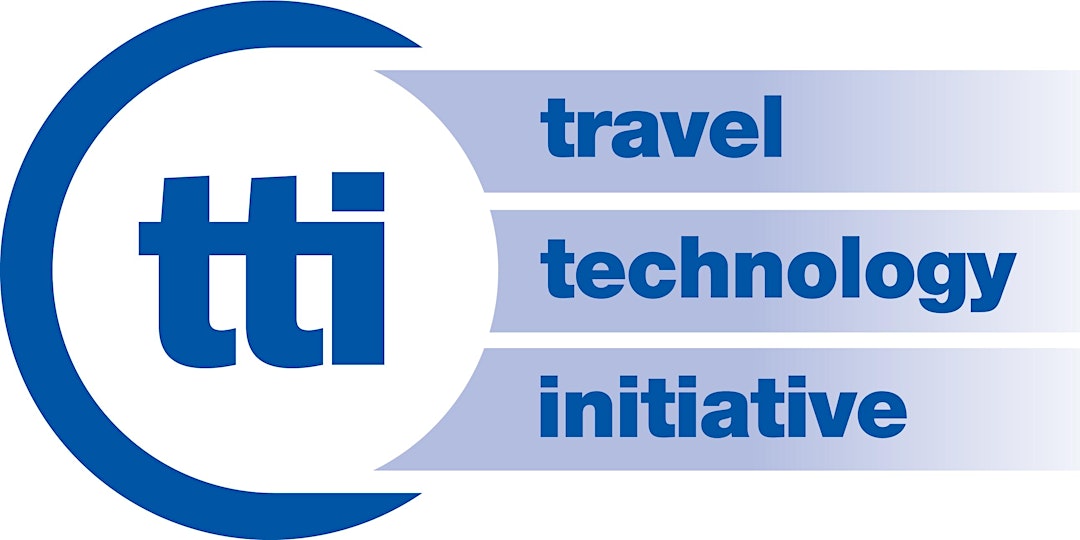 TTI has assembled a team of travel industry experts to provide you with guidance and inspiration in these difficult times.
About this Event
Strategies for Survival and Beyond
A travel industry forum
Covid-19 and its associated lockdown has had a devastating effect on the entire travel industry, with our customers unable to or simply not willing to travel. The industry is fighting for survival. We are all hoping to reach better times when we can commence along the road to recovery.
How soon the recovery will arrive and how early we will be able to get back to normality are unknowns. For now, we have been putting business survival strategies in place but we also need to start planning for when we can move beyond the current crisis.
For TTI's Summer Forum, we have assembled a team of experts across a variety of different disciplines. The aim is to provide you with some guidance and inspiration that can contribute to business survival and help you look beyond the current period to how you might start ramping up your business as better times begin to beckon.
Login to TTI's Summer Forum webinar. Listen to the experts and ask them the questions that matter to you.
Agenda and Speakers
10:00 – Welcome & TTI Update, Tim Wright, Chairman
10:10 – Business Strategies for Survival and Beyond – Richard Hayward, Founding Partner and John Forgan, Director Business Strategy, Ward Williams Chartered Accountants
10:40 – Managing Talent Acquisition – John Terry, Global Managing Director, TMS Talent Group
11:10 – Coffee Break – Time to check your email and get yourself a coffee.
11:30 – Online Marketing in Tough Times – Paul Stephen, CEO, Sagittarius Agency
12:00 – Moving to Secure Remote Working – Peter Barnsley, Director, Cyber Security, 6point6
12:30 – How cloud technology is helping a leading TMC, now and beyond – Oli White, Head of Commercial, Sesui Cloud Communications
13:00 – Close
Moderator: Paul Richer, Genesys Digital Transformation
(TTI reserves the right to change this conference programme due to unforeseen circumstance.)
This event is kindly sponsored by 6point6.
Date(s) :
June 18, 2020 4:00 pm
By :
International Mountain Bicycling Association
For :
Destinations, Tours & Activities
This summit provides insights how to unlock the potential of mountain biking during the COVID-19 reopening process and recovery planning.

About this Event

From total lockdown to revival. The contrast between different European countries when it comes to outdoor recreation in corona time is enormous. Where the MTB tourism sector is hit hard in countries like Italy, other European countries have seen an unprecedented increase in mountain biking and outdoor recreation while slowly reopening the countryside

How will mountain biking tourism look in the post-covid era? How to unlock mountain biking's economic potential and benefits for society in the process of re-opening and recovery planning? And where does mountain biking fit in the EU recovery plan and Green Deal?

Expect an online summit with leading experts and policy makers in the field of adventure travel, MTB tourism, MTB trail development, outdoor recreation, and the cycling industry. Invited keynote speakers include Gergana Nikolova, Regional Director Europe & Central Asia of the Adventure Travel Trade Association, Eduardo Santander, Executive Director /CEO at European Travel Commission, Thomas Egger, Director of the Schweizerische Arbeitsgemeinschaft für die Berggebiete and Thomas Larsen Schmidt, President of IMBA Europe.

Our line up of panelists include Randy Neufeld, SRAM Cycling Fund, Luca d'Angelo, director Dolomiti Paganella Tourism and Mike McClure, president of the European Network of Outdoor Sports and Lee Cragie (invited), former pro mountain bike rider and Active Nation Commision for Scotland.

More details about the speakers and agenda to be announced on IMBA Europe's website.

We look forward to seeing many of you (online) on 18 June?

The IMBA Europe team
Date(s) :
June 10, 2020 11:15 am
By :
International Tourism and Investment Conference (ITIC) | WTM London
The ITIC virtual Summit on June 10 considers how this vital economic sector will emerge from Covid-19 and what is needed to ensure growth
Travel, tourism, and hospitality are at the center of a business collapse without precedent because of COVID-19, which changed the world forever in the first few months of 2020.
The vast majority of businesses globally that depend on tourism and travel are desperate to reopen and beginning to operate under the "new normal".
This  International Tourism and Investment Conference  (ITIC) Virtual Summit on the 10th of June 2020 is organized by the International Tourism and Investment Conference (ITIC) in partnership with WTM London.
 Under the chairmanship of Dr. Taleb Rifai, former Secretary-General of UNWTO, the ITIC-WTM Investment Summit will be graced by prominent and inspirational speakers. It brings together experts from the health sector, tourism ministers, policymakers and tourism leaders from the travel and tourism sector connecting them with investors, investment bankers, and private equity firms to discuss and consider financial solutions and preparedness to reopen the tourism industry for a better future.
 This summit focuses on three themes:
Health: dealing withCovid-19, and how we restore travelers' confidence and rebuild the business.
Investment: understanding the financial mechanisms that allow you to survive and rebuild.
Future: This may not be the last crisis, how can you prepare for any future global catastrophe
The current status of tourism will be discussed, unravelling to what extent the responses of governments and of the tourism industry of the different countries, have been effective and analyzing the intricacies of the financial support plans already rolled out.
Health is vital, leading health experts have also been invited to participate in the panel discussions to shed new light about the latest advancements research works on a vaccine that would accelerate the recovery of the travel and tourism industry by restoring business confidence.
The thought-provoking themes on the agenda are geared towards the future paradigm shift. Enriching panel discussions are planned on the initiatives destinations must take to impart new momentum to the travel & tourism industry for securing sustainable investment but also, on how businesses should reposition themselves to reboot when the pandemic comes under control.
Date(s) :
June 9, 2020 7:00 pm
By :
BCV a RateGain Company
We all want to see our beloved travel industry back on its feet, and digital plays a critical role. Join us on Tuesday, June 9th as we partner with industry leaders to discuss digital essentials for your relaunch.
What You'll Learn
Digital Media permeate the everyday lives of travelers. Due to the COVID-19 pandemic, it has become critical to focus on the brand recall and hospitality re-launch with the help of digital essentials. Join our webinar to learn from the leaders about the best practices of the digital relaunch strategy for hotels.
How digital media permeates the everyday lives of travelers
Why it has become critical to focus your brand relaunch using digital essentials
What works and what doesn't
Best practices for your relaunch strategy
Date(s) :
June 4, 2020 8:00 pm
By :
Canadian Hotel Investment Conference
Price :
Free (with an option of a non-compulsory donation)
Operating in the time of COVID-19 – Hotel and Resort Operations Best Practices Series

Join us on June 4, 2020 at 8:00 pm (GMT+3 Athens Time) for the second in this series of webinars centered around operating hotels and resorts across the country during these unprecedented times. Owners and operators with hotels and resorts that have remained opened as well as those that are currently closed will find this series useful as Canada begins to re-open the economy and hotels across the nation plan to welcome back guests. The series is designed to address various operational issues and equip stakeholders with information and tools to operate successfully.

This second session will focus on business planning for the next normal – how sales and marketing, revenue management and day to day operations are adjusting to meet the changing requirements and preferences of group and individual guests, the brands, public health authorities, suppliers and staff.

Stay tuned for more info on the next webinar in this series centered around design-related changes that may come as a result of COVID-19 and the need for hotels to provide guests and staff with a safe, comfortable experience.

CHIC Digital Webinar: Operating in the time of COVID-19 – Hotel and Resort Operations Best Practices Series is organized by Big Picture Conferences Inc.
Date(s) :
June 16, 2020 11:00 am
About This Event

COVID-19 has severely disrupted most businesses, with the travel industry being hit the hardest. Whilst Australia is on the road to recovery, many countries in Asia are a few weeks ahead and seeing a full domestic reopening – shining a light on new inter-regional travel trends.

Join Jonathan Williams, Marketing Director at Klook, a global online tours and activities platform, to hear insights from Asia and what learnings can be taken away for Australia's own tourism recovery efforts.

Takeaways

Who is travelling first, what are they doing and where are they going?
What safety and hygiene changes are being implemented by operators?
Case study: merchants in China and how they've adapted
How can travel tech assist recovery in a Post-COVID world?

Preparation IMPORTANT UPDATE REGARDING COVID-19

We know that there is a lot of concern about the Coronavirus. The wellbeing of our students, clients, instructors, employees, and guests is our number one priority here at General Assembly. We have therefore moved our programming to a live online learning environment.

Please Note

This session is taken completely online.
You will need a computer and a strong internet connection.
Download Zoom. Zoom is the video conferencing tool we will use. It works a lot like Google Hangouts or Skype. You will need to create an account in order to join the call.
We will provide a link to the session via email 24 hours in advance – keep an eye on your inbox

Please contact sydney@generalassemb.ly or phone GA Sydney on (02) 8318 2912 if you have any questions, concerns or need assistance.

About the Panelist

Marketing Director – Australia & New Zealand,
Klook
As the Marketing Director for Klook in Australia and New Zealand (ANZ), Jonathan is responsible for promoting the platform and it's thousands of inspiring experiences to Australian and New Zealander travellers. Based in Klook's Sydney office, Jonathan oversees integrated marketing efforts to build Klook's brand presence in the ANZ region, ranging from innovative social media campaigns and strategic partnerships to brand activations.
Originally from London, Jonathan is a seasoned marketer and avid follower of tech innovation. He began his career driving growth at PayPal and later launched key products for Google in Australia, including Google My Business and Google Pay.
With a passion for travel and adventure, Jonathan has travelled extensively around Australia, Asia and South America, where he enjoys discovering hidden cultural gems and teaching his friends to kitesurf. He has spoken at length on the topic of sustainable travel and overtourism at Travel Daze in 2019 and Mumbrella Travel Marketing Summit in 2020.
About Our Partners
Klook is an online travel booking platform that has more than 100,000 tours, activities and services in 400 destinations around the world.
Date(s) :
June 12, 2020 5:00 pm
By :
Regiondo and Tourism Tiger
Website Optimization for Tours and Activities: How You Can Improve Your On-Site Experience and Grow Direct Bookings Part 2
You have a great website, and have made changes suggested in Part One, but what else can you do? Tourism Tiger shows you how you can look into Google data and the structure of your website to make sure it is perfect.
Date(s) :
June 4, 2020 5:00 pm
By :
Regiondo and Tourism Tiger
Website Optimization for Tours and Activities: How You Can Improve Your On-Site Experience and Grow Direct Bookings Part 1
Learn what website changes you need to make to help your business survive COVID-19. Tourism Tiger shows you both what you need to have on your site today as well as what you can do now to ensure it performs well into the future – all without paying for a web designer.
Date(s) :
June 9, 2020 7:00 pm
By :
BCV, a RateGain Company
BCV Webinar: Digital Essentials for a Hospitality Relaunch
What You'll Learn
Digital media permeates the everyday lives of travelers. Due to the COVID-19 pandemic, it has become critical for hotels to focus on brand recall and digital re-launch. Today, there is a huge potential for hotel marketers to leverage new-age digital platforms to re-connect with their guests. Join our webinar to learn from leaders about the best practices of designing a robust digital relaunch strategy for hotels.
Webinar Agenda
| | |
| --- | --- |
| | Hospitality Relaunch: Ideate, Innovate, and Re-establish Your Brand with Digital & Social Media Marketing |

| | |
| --- | --- |
| | Enabling Hotel's Recovery Plan through Digital Essentials |
| | |
| --- | --- |
| | Re-shaping the Hospitality Industry through Partnership |

| | |
| --- | --- |
| | How to Plan an Effective Digital Relaunch Strategy |
| | |
| --- | --- |
| | Key Digital Essentials: What Works and What Doesn't |
Date(s) :
June 3, 2020 8:00 pm
By :
Arival & Connect Travel
For :
DMOs, Tours & Activities
Featuring Maureen Haley, Visit Houston; Eric Thompson, Visit Salt Lake; Robert Graff, Bindlestiff Tours – National Parks Adventures; Mo Parikh, Bandwango; Jay Judal, San Diego Zoo

Destination Marketing Organizations (DMOs) are typically government funded tourism marketing offices for cities, states and regions and countries. Because they are often funded by lodging bed taxes, there is not a big focus on tours, activities, attractions and experiences.

Most operators have not leveraged their local, regional and national DMOs as a strong marketing partner.

It is time for both DMOs and operators to think differently. This session, co-produced by Arival and Connect Travel features an in-depth discussion about best practices and some ideas about thinking differently.

We are joined by two DMOs who do work closely with operators and two operators who do work closely with DMOs. And also, a tech company that is helping DMOs use eCommerce to sell tours, activities, attractions and experiences. Where most DMOs offer operators listings, using the right technology can turn your DMO into a true sales channel (with very low or zero commissions).

It's time to think differently about what can be a super important distribution channel, especially as recovery begins and destinations are primed to work with partners to build local tourism and, when ready, destination tourism.
Date(s) :
May 20, 2020 9:00 pm
By :
Peek Pro & Jon Peahl
Intelligent Reopening: Best Practices and Tips from a Safety & Hygiene Expert to Help You Open Your Doors
Some parts of the world are starting to open up and restrictions are beginning to loosen. As we move into this next phase all eyes will be on the precautions businesses are taking to keep customers safe and it is imperative to be prepared.
We are very grateful to be joined by Jon Peahl, founder of SanSee and all round travel-sanitation expert. With experience in the tours & activities space, law and public health, Jon is the perfect guy to join our discussion about intelligently reopening.
SanSee Systems was recently formed to help boost the confidence of the travelling public and aid tour operators as they reopen. They run a science based, design and cleaning program, and issue hygiene certificates to tours and attractions that meet their safety criteria.
In this session you will learn:
– How and what you should be communicating with your customers as you reopen
– How to make your tours & activities more COVID friendly
– How to ensure you have a completely contactless customer experience
– How to approach cancellation policies and waivers
We will have time for Q&A so please join us live and use the chat-box.
If you have any questions or queries please email webinars@peek.com, all registrants will receive a copy of the recording.
Date(s) :
May 29, 2020 6:00 pm
Managing Your Insurance Program
Date(s) :
May 20, 2020 1:00 pm
For :
Hospitality Businesses
Date(s) :
May 14, 2020 1:00 pm
For :
Local Tourism Stakeholders
One tourism niche that works well for many destinations, but especially smaller towns, is attracting bicyclists to your area. Join us on our chat Facebook Page on Thursday, May 14, 2020 for a livestreamed Facebook Live #tourismchat, guest hosted by bicycle tourism experts The Path Less Pedaled.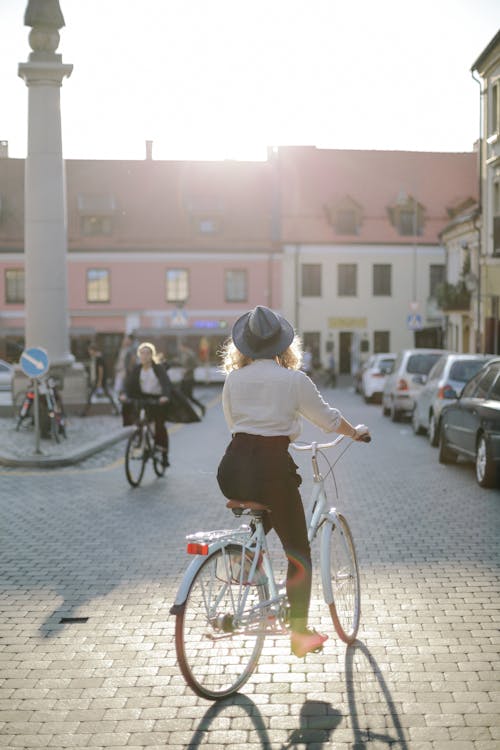 Date(s) :
May 14, 2020 6:00 pm

How to Create a Successful Experience
A webinar that will teach you how to create the perfect product that appears high in search results and attracts bookers. The webinar will be held live on May 14th at 6:00 pm (GMT+3 Athens). A recording will be available afterward.
Whether you're building a new experience or looking for ways to improve your current offered experience(s), learn what you can do to help increase the visibility of your experience(s) across our channels as well as increase the number of travelers who view your experience page(s) and book!
Date(s) :
June 30, 2020 2:00 pm
By :
European Network of Living Labs
For :
Those with Interest in Sustainable Tourism
Webinar Series on gathering our Community around proposed solutions

About this Event

ENoLL community is actively working in the challenges that the COVID-19 crisis has brought to us. Our aim now, as it is for many others, is to react in an agile way and prepare our cities and communities now for the new societal changes that will take place in Europe and the World. The Webinar Series on "COVID-19: Current actions preparing our digital societies for a post-COVID future" is gathering our Community of Living Labs and stakeholders around actual proposed solutions.

If you would be interested in contributing to this of any other webinar, or if you want ENoLL to be aware of your initiative, please feel free to address to info@enoll.org

The webinar will last 60 minutes and will consist of two parts:

1. During the first part we will present to the audience a set of real-life responses from our members, stakeholders and individuals to the health crisis.

2. During the second part we will debate, with questions from the audience on "what's next". This will be done from the perspective of the construction of an actual digital society based on a multi-stakeholder and citizen-centric approach for Europe and the World, advancing in the democratisation of the access to innovation for all, not leaving anyone behind.
Date(s) :
May 14, 2020 4:00 pm
We will explore emerging travel trends in China and possible implications for global travel recovery.

About this Event

China has been months ahead in tourism recovery. Let's explore new travel trends with experts on the ground and try to foresee the global tourism market's upcoming transformation.

Join our Zoom Webinar if you want to know:

What can we learn about the coming summer holiday season from China's May Holiday?

What is revenge traveling and when is it going to happen?

How are the demographics of travelers going to shift?

How can we leverage technology to attract more visitors this summer?

Speakers:

Anita Chan – CEO Compass Edge, Co-founder LN Hotel Alliance

Yereth Jansen – China Specialist and UNWTO Marketing Expert

When:

Thursday, May 14th – 3-4PM CET on Zoom

(9PM HKT; 2PM GMT; 9AM ET)

After successful registration, you'll receive a Zoom link and ticket for the webinar.

This webinar is organized by SmartGuide. SmartGuide's platform turns every phone into a personal guide with Augmented Reality, and every tourist into an explorer.
Date(s) :
May 8, 2020 6:30 am
By :
Adelaide Business Hub
Business Survival Webinar – Diversify & Generate Revenue Online

About this Event

Diversify & Generate Revenue Online

Join Hayden Zammit, Director of Tourism Accelerator to talk about the benefits of diversifying your products and services in order to capture more market share.

While Hayden is a well-respected South Australian tourism specialist his webinar will be just as relevant to businesses in Hospitality and Retail.

Hayden will cover:

– Product development for new concepts

– Selling Online

– Using Facebook Advertising to re-market your offer
Date(s) :
May 12, 2020 1:00 pm
By :
Hastings County Tourism
Join Hastings County as we do a live Q&A with Laura Voskamp, "tourism-marketer-turned-small-business-owner " about Google Business.

About this Event

Join Hastings County as we do a live Q&A with Laura Voskamp, "tourism-marketer-turned-small-business-owner " (co-owner of The Brake Room) and do a deep dive into the world of Google Business.

Laura will be fielding questions from participants and discussing how to make the most of your free Google Business Listing based on her own experience with her business and her resource article on our website.

If you have any questions before the session, feel free to send them in advance – let us know when you register or send your question(s) to tourism@hastingscounty.com.
Do you want to receive your Tourism
Red
pills in your inbox?
Just enter your email address & your business sector and you will receive a custom email in your inbox with webinars and classes in fields you care about as soon they are found by our team!